Elena
Confirmed Profile?
That means our local representative has interviewed this lady using either background checks, passport. and/or other identifiable verification.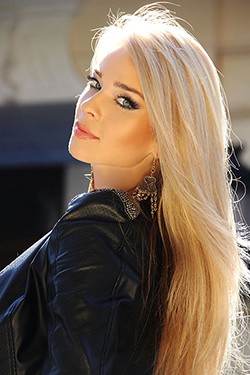 Personal Information

ID: 28990

Age:
35
Zodiac:
Leo
City:
Odessa
Country:
Ukraine
Looking For An Age Group:
35 - 60
Height:
5'6" = 168cm
Weight:
106 lbs = 48 kg
Eyes:
blue
Hair:
blonde
Occupation:
Accountant
Education:
Graduate school
Religion:
Christianity
Marital Status:
Single
Kids:
none
English Proficiency:
Good
Languages:
English, Russian
More About Me:
I am a girl who never sits still. I mean I am always on the move: traveling, keeping fit, doing yoga, helping my family, working in insurance, developing my own business. Boredom is not for me for sure. I am really soft and easy-to-be-hurt. I was betrayed once and that is why don't want anything like this any more. I am feminine and tender, ambitious and striving for the best, loving and caring, merry and funny to be with, risky and spontaneous. All in one I am a true woman.
My Ideal Match:
I want to find a man who will handle such a ball of energy and passion as me; an adventurous man who knows what he wants, who sets goals and achieves them, who loves a woman and treasures family, who is passionate and not afraid to show his true feelings; a man who will become my rock, my friend my reliable shoulder, my everything.